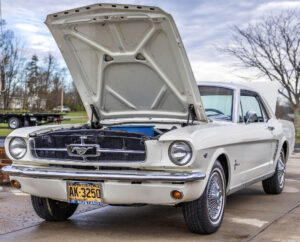 Following a successful inaugural event, Dealers Auto Auction of East Tennessee is bringing back its Classic Car Auction, set for April 21-22 in Johnson City.
"Last year gave us a strong foundation with a great turnout of car enthusiasts bidding on some truly beautiful classic cars," said Gary Montgomery, DAA East Tennessee General Manager. "Building on that experience, we expect this year's event to be bigger and better."
Dealers Auto Auction of East Tennessee has once again chosen The Crumley House Brain Injury Rehabilitation Center as the recipient of the proceeds from its Charity Auction Car. This year, a 19641/2 Ford Mustang rolls onto the auction floor with 100 percent of its final sale going to the local non-profit organization.
"It's a huge event and it's important to us as well as our participants that we give back to our community," added Montgomery. "Once again we are proud to work with The Crumley House in this effort."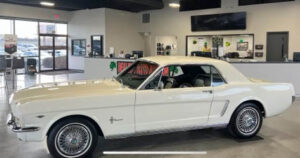 The event, which is open to the public, begins with the Auction Preview Party on Friday, April 21 from 5-9 PM. With a combination of cars, live music, food and fun, the Preview P
arty has something for everyone. An array of the Tri-Cities finest food trucks will serve up the eats, with Marques Puckett and 8 Second Ride providing the music. Additionally, all in attendance can browse the 100-plus classic cars set to go up for bids the following day.
Saturday, April 22 is Auction Sale Day with gates opening at 8 AM and the auction beginning at 10 AM. The 19641/2 Ford Mustang Charity Auction benefiting The Crumley House takes place at 2 PM. Admission is $10 and good for both days. Admission is free to dealers, individuals with a bidder badge as well as children 12 and under.

Guynn Edwards, Crumley House Executive Director, stated, "It's an honor to once again be selected as the recipient of the proceeds from the 19641/2 Mustang. I know there are many enthusiasts and collectors of classic cars here in our region and I hope all come out not only to support The Crumley House, but to embrace the entire event and make it a successful one for our area and all involved."